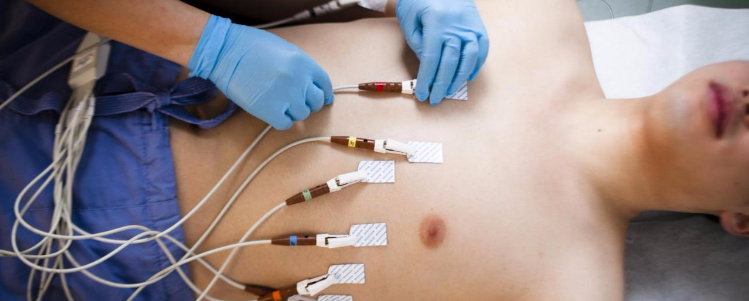 Take a look at all the reasons why TMT is right for you:


Course Number: E5500          Course Title: Certified Rhythm Analysis Technician
Hours: 15
This course is designed to prepare students for the Certified Rhythm Analysis Technician (CRAT) certification exam after completing our basic EKG Course. The CRAT will allow the student another avenue in the EKG world which is Monitoring and interpretation of EKG. This will be an intense 3-week online course that will be concentrating on dysrhythmias of the heart. You will be reviewing strips and using the five-step process. You will be able to look at a strip and know when a patient is showing signs of distress. The NHA is focused on more direct care of the patient and CRAT is focused on the interpretation of EKG strips. Course completion will enable student to sit for Cardiovascular Credentialing International (CCI) certification exam.

Program Entrance Requirements:
Successful completion of TMT Course E5000
Required texts/other materials: Provided
Program Cost: 
| | |
| --- | --- |
| Tuition: | $150 |
| Non-Refundable Registration:      | $100 |
| Books & Materials | $95* |
| Total:   | $345 |
* Book fee not required if starting this course within 9 months of completing E5000
Installment Payment Plan is Available: Registration and book fee due at registration.  Remaining balance paid weekly in even installments during the course.  Balance must be paid in full by graduation. 


Course Goals:
At the end of this course the student will be able to: 
Monitor performance of EKG

Interpret EKG strips

Pass the CCI Certification Examination to become a Certified Rhythm Analysis Technician. $175 exam fee not included in tuition and is paid to CCI when signing up for the test.
Subjects covered: 
| | |
| --- | --- |
| Analyzing Rhythms | Process Cardiac Test Findings |
| Administer Cardiac Test | Dysrhythmias of the heart |