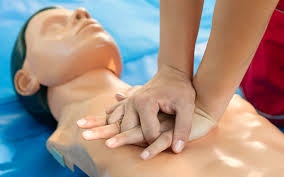 Heartsaver CPR (Adult/Child/AED) - See why TMT is right for you!
Course Number: CPR4000 Course           Title: Heartsaver CPR (Adult/Child/AED)
Hours: 2.5 Hours
While using American Heart Association videos and curriculum, Instructors will lead students through a dynamic, hands-on CPR video-based learning experience that teaches adult and child life-saving CPR and AED use and how to relieve choking in adults.
Program Entrance Requirements: None
This class is for:
Employee training at companies, corporations, businesses or other entities. 
For employees and/or designated first responders who have a duty to respond to a cardiac emergency as outlined in job responsibilities or regulatory requirements. 
Provides additional training for child caregivers, parents, those responsible for elder individuals and lay rescuers who have a duty to respond.

Required texts/other materials: Provided
Program Cost:   
| | |
| --- | --- |
| Tuition:      | $70.00 |
| Total:   | $70.00 |
Course goals
At the end of this course the student will be able to: 
Receive a 2-year certification from the American Heart Association. 


Subjects Covered: 

| | |
| --- | --- |
| CPR Adult            | Use of the AED |
| CPR Infant | AED Safety |
| CPR Child | Choking Response |